About SANS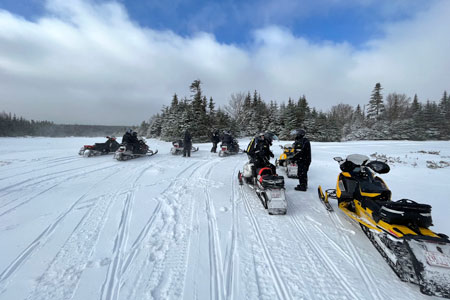 The Snowmobilers Association of Nova Scotia (S.A.N.S.) is an incorporated non-profit association mandated to provide leadership and support to our member snowmobile clubs so that they may enjoy quality recreational snowmobiling opportunities on a province-wide network of safe and well developed snowmobile trails. The SANS along with our
member clubs
, representing approximately 2,400 snowmobiling families throughout Nova Scotia, are dedicated to the enhancement of organized snowmobiling through such means as; Trail Development, Safety, Public Education, and Advocacy. Our members are active, community minded, environmentally conscience nature enthusiasts who are committed to volunteerism.
SANS is a proud member of
The Canadian Council of Snowmobile Organizations
.